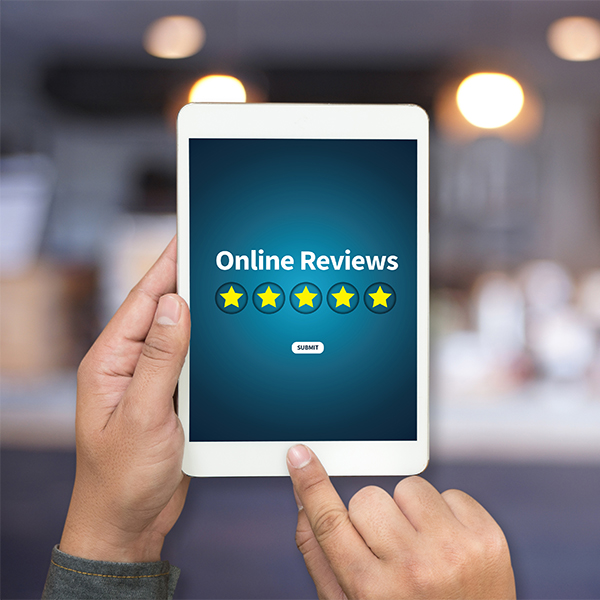 At Fahrenheit Mechanical Services Inc we strive for 100% satisfaction in everything we do. We value your opinion and invite you to tell us and others about your experience with us. Please take a few moments to tell us what you think by leaving us a review here on our website or on any of these popular review sites or social networks.
Read what other customers have said about us.

All trademarks or brands on this page are registered by their respective owner and are not affiliated with our company, nor do they endorse or sponsor our products or services.
Reviews of
Fahrenheit Mechanical Services Inc
(Based on 14 rated reviews)
27-Jan-2021
Product or service reviewed: Boiler repair
I awoke on a cold January morning with no heat. I called a local company and was told I needed a new boiler or they could attempt ( but most likely would be unable) to find a part which was just under $2000.00. I would be days without heat. A friend suggested a second opinion from Fahrenheit. Mike came out that day and was able to get me heat overnight until parts could be replaced. The next morning the technicians were at my house and had me up and running in no time at all. Everyone was polite and professional. I will definitely purchase and replace the boiler from Fahrenheit once the weather is warmer. Once again thank you for your quick response and professionalism.
04-Nov-2020
Product or service reviewed: HVAC system
The Fahrenheit team is our go to HVAC company. We have used them to add a zone in our basement, replace the AC unit, and service our systems. They are professional, friendly, honest, and responsive! They are truly phenomenal. When we had an issue after a recent power outage, they responded quickly to troubleshoot and resolve the problem. Thanks, Chris and team!!
24-Jun-2020
Product or service reviewed: Central Air Unit
Very Professional! Installed our new unit in a timely manner. Everyone was courteous and clean. Thank You Fahrenheit!!!!
14-Aug-2013
Chris,

Roy came to my (new) home for a second time today. His first trip was to confirm my original suspicion of a faulty Duct Damper. I have a Carrier system in the home.

Roy was a real pleasure to have in the house. A real nice guy. Friendly, good sense of humor, did his work without complaint or delay. The part was expensive, as I expected, but I was happy to pay the labor cost to get a patient professional in my home. Especially one that coule put up with all my questions!!

Just wanted you to know I was really impressed. You got a real good guy representing the company. Oh, and the best part is my AC works properly!!

Regards,
John & June
Longmeadow, MA
13-Mar-2013
Dear all,

Susan and I have just been told that we will receive the award for the best project for historic preservation in Connecticut for 2012. There were 20 applicants, incl Yale Art Gallery, we were commended for "this was seen as a classic example of a common type of adaptive use. People were impressed by the attention to sustainability, the care taken to balance preserving the hallways with the classrooms, and by your track record in the neighborhood." This award is so much to do with the work that you put into this project, especially Peggy who kept us all in line. We want to thank you.

Regards,
22-Jul-2010
Dear Mich:

I just want you to know how very, very pleased we were with the super quality reply to our call yesterday. I had called in the morning to report the front AC not working. In a couple of hours, Paul shows up from Fahrenheit!! We were shocked mainly because of this god-awful weather making your company work extra hard. But know that Paul was very polite and I felt he did a thorough job. He cleaned the coils on the roof. All of this was done while we had hundreds of people coming thru for food. I am pleased & delighted,
21-Nov-2007
I'm a current customer of your company and wanted to write a little note to thank on of your employees.

Our hot water heater broke last night. I called and the dispatcher put me in touch with Nic. Nic helped me troubleshoot the problem and we narrowed it down to a broken induced draft blower motor. I called the next day and scheduled a standby appointment. A couple of hours into the morning I received a call from Mike Dennis. Mike went ahead and made several phone calls only to tell me that he could fix the motor but it wouldn't be until Tuesday. My other option was to replace the unit if I needed hot water immediately. I asked him to check and see if it could be fixed by Friday as we were having people come to our house for Thanksgiving on that day. Mike called back and said he was able to find a part at the last minute. He came to the house this afternoon and fixed the hot water heater. He saved us a TON of aggravation and money as he was able to fix the unit instead of having to replace it in order to entertain guests in a few days.

So, long story short, I'd like to publicly thank Mike Dennis from your company for going WELL above and beyond in order to solve our problem.

Thank you
31-Jan-1995
Dear Mike,

Ray was great – very capable – I was pleased. I hope to hear from you regarding prices on some more work to be done – see note on my bill. Ray also stated that there is some more to be done with some parts being cleaned & repaired.

Please change my billing address to: (removed for privacy), West Suffield, CT

I'll hear for you soon & Thank you!
18-Feb-1994
Hi again.

Thanks for the prompt and excellent service. It's nice to know that we can not only count on you for service but also the professional way we are trusted as customers.

Many thanks again
03-Aug-1991
Hi Chris –

Thanks for the excellent & prompt service your company have given us.

Sincerely,
Yes, we have heat!

I could not be more pleased with my experience with Fahrenheit Mechanical from beginning to end. Just as I always knew it would, my 66 year old radiant heating system decided to end its very long life on a Friday, in January, just as the temperature was predicted to drop to zero degrees outside. Ken responded to my call immediately and came right over to my house to look at our situation on Friday afternoon. By Wednesday, we had the new system up and running. I consider my family to be very lucky. It could have been much, much worse.

Everyone I have met, in person or by phone or email, has been helpful, competent, courteous and professional. The crew that did the installation yesterday was amazing, especially considering that they were working either outside in frigid weather or inside in an area of the house that was only very slightly warmer.

So thanks again to everyone. It was a pleasure and I give Fahrenheit my highest recommendation.
Thanks very much for all your hard work. We know this wasn't an easy job. But we are very happy with our new furnace / boiler.

And all your guys who came to our house to work on this project were great. They were professional, did great wok, and were very patient with us and all our questions. Thanks again.
Dear Mike –

I wanted to let you know what a special job Ray & Nick did servicing the furnaces & boilers at my house on Ridgemont Dr in W. Hartford. It turned out to be much more involved than a normal annual "tune-up" since in past years (they discovered) it had not been done properly or vacuumed properly with the result being plugged heat exchangers. Not only did they do a terrific job but left the entire areas completely clean – if we didn't know they had been there, we couldn't have suspected – really did and amazing job.

I thought you would want to know what special service they provided & please thank them personally for me.

With best regards,
To whom it may concern:

I would like to take an opportunity to thank two of your employees for helping me with a flat tire. On September 29th two men named Ray and Kevin drove a van with the license plate 633-CZZ in the New London area. As I pulled over to the side of the road to inspect the flat, Ray and Kevin pulled over to help. They didn't really help, they did everything. If they had not assisted, it would have taken at least twice the time it did for me to contact someone who could assist me. There are not too many people who would have taken the time to help someone in this predicament but they did so kindly. Please forward this letter and give my thanks to these two men.

Sincerely,