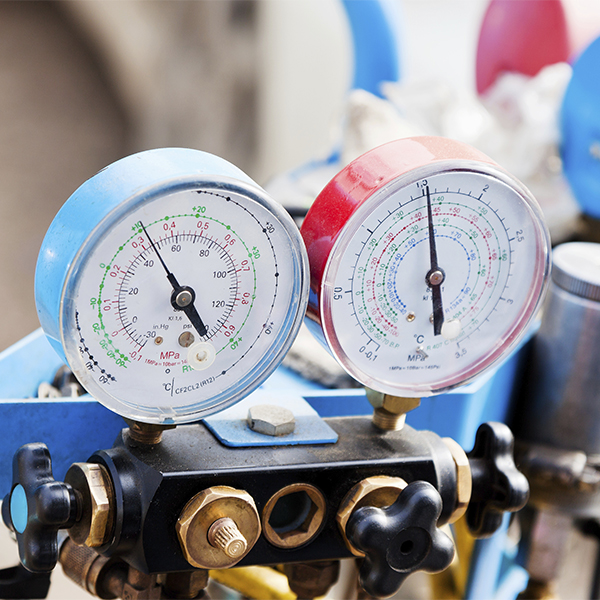 Fahrenheit Mechanical Services Inc offers an array of excellent Preventative Maintenance Agreements for commercial heating and cooling equipment. Our Preventative Maintenance Programs offer you the most economical and flexible methods for maintaining your heating, ventilation and air conditioning (HVAC) systems at peak efficiency. There's no doubt that following a regularly scheduled maintenance routine will help to avoid any costly emergency situations and will serve to extend the useful life of your equipment. With soaring energy costs, maintaining your mechanical systems at their optimum can no longer be considered simply desirable; it is an absolute necessity for any business with an eye toward the bottom line.
A Preventative Maintenance Program typically includes:
Complete operational inspection of air-conditioning and heating system and its controls.
Routine air filter and belt changes
Clean condensate drains
Clean evaporator and condenser coils
Lubricate motors and blower assemblies
Each preventative maintenance plan is priced according to the type of equipment at your location. Please call us at 860-623-1991 for complete details and pricing.
Seasonal Maintenance
Spring Air Conditioning Start-Up
Clean all condenser coils with chemical cleaner and hoses, clean evaporators-brush and wipe down. Clean condensate drain pans. Change air filters and fan belts on all rooftop units. Lube all fan bearings and motor bearings. Perform an operational checkout of cooling modes as per inspection sheet.
Mid-Summer Air Conditioning Check-Up
Change all air filters and check operation of all HVAC Units, exhaust fans and change belts as necessary.
Fall Heating Start-Up
Change all air filters and inspect belts. On all HVAC Units, check operation of economizer and heating sections.
Mid-Winter Heating Check-Up
Change all air filters and check belts on all HVAC Units, check operation of all HVAC Units. Check HVAC exhaust fan.
Maintenance Defined
Air Filters
Must be replaced on a routine bases, while maintaining good air quality and proper airflow.
Evaporator Coils
Although air filters catch particles, they are not 100% effective; therefore the evaporator coils must be cleaned periodically, keeping efficiency at its best.
Condenser Coils
This coil is subjected to the outdoors and requires yearly cleaning to keep its heat exchanging capabilities at its best. A dirty condenser coil can cause high running pressures, high amperage draw on compressor and definitely equipment failure.
Belts
A bad belt is not one that is necessarily cracked, but a worn belt reduces its grabbing ability as well. Also belts must be periodically tightened and checked to get maximum airflow.
Lubrication
Many motors and bearings are considered "permanently sealed", however many require routine lubrication preventing pre-mature bearing failure.
Condensate Drains
A plugged condensate drain means water problems. It causes condensate drain to overflow and water usually finds its way into the building.
General Observations
Overview of unit, tighten up loose components-caused by normal unit vibration, check control section.